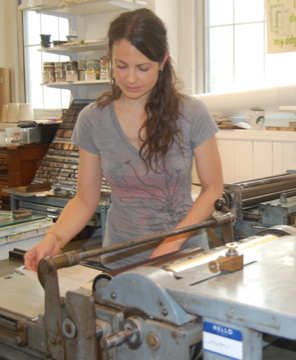 Liminal Press + Bindery is the studio of Camden M. Richards, located in the Bay Area of Northern California.
Storytelling is at the center of my work, and as a trained graphic designer, design and typography figure heavily into my methods and artistic processes. I make a variety of artist books, fine prints, cards, and other letterpress printed ephemera, all of which engage others to connect in a deeper way with themselves and their community.
Check out my artist statement for a more in depth description of my body of work, my resume for better understanding of my experience, or take a look at my Collections, Exhibitions & Awards list to see where my work has been purchased and shown.
To get in touch about commissions, collaborative projects or anything else, send me an email, I'd love to hear from you.